When fitness becomes a habit, you will find that even if you don't go to the gym, your muscles will be smashed out! !
Fitness in life is not only a way to reduce fat and increase muscle, but also a way of life. So how do you make fitness a habit? You need to pay attention to these points.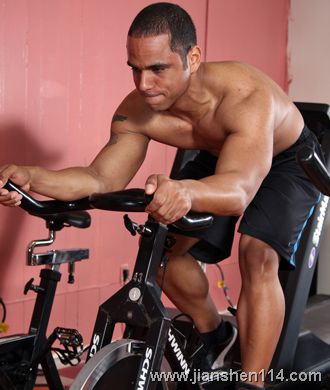 1. The goal is high, but not high enough

Whether it's improving endurance, participating in a triathlon, or doing 25 push-ups, setting a goal can definitely help you stay on top.

Dr. Brian Shaj, former dean of the American College of Sports Medicine, said that if your goal is short-term, specific and realistic, such as "I have to walk 20 minutes a day" instead of "I want to work harder", It is easier to stick to it. If you reach your goal with ease, you should set a higher goal and approve it every 4-6 weeks to make sure you are not moving in the right direction.

2. Learn to reward yourself

Dr. Dunn said that in our study, a female gymnast decided that as long as she was able to stay in fitness for a full year, she went hiking in Ireland and eventually she became. Another fitness person bought a new pair of shoes after 2 months of fitness and bought a new sportswear 6 months later. Dunn said, "Anything important in life can be combined with fitness." The study found that it is 1-2 times more likely to reward your bodybuilders for achieving the "American Sports School Sports Standards" than those who never reward themselves.

3. Write down your progress

Research has found that people who insist on dieting or recording fitness logs are more likely to lose weight. In addition, in one study, people who recorded in detail would lose twice as much weight as those who did not. Note the form of exercise, time of exercise, intensity, distance, calories burned and place of exercise, as well as your mental state, fitness level, previous night's sleep, and diet.

Pedometers, heart rate monitors and stopwatches can help you record in detail, give you a sense of accomplishment right away, and help you understand how far you ran or how fast, how much calories burned, and your progress How big is it. Use these tools to challenge yourself and set new goals.

4. "Micro" fitness

If you are too busy, you can only take 10-15 minutes a day to exercise to keep your body and mind in a good state (endurance training or strength exercises). Although doing micro-sports once a day can help strengthen your fitness habits, if you have time to do it 3 times a day, it will help you lose excess weight.

The study found that people who wear sewing needles every day can build more fitness time than those who insist on regular 30-45 minute fitness programs. If you can't guarantee a walk for 1 hour, it's better to have time out, even if only 15 minutes. Also.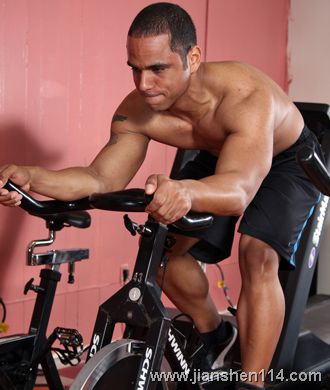 5. Find a suitable partner

Going out with friends to help you better perform your fitness program. But this does not mean that any friend can do this. Dr. John Jackisik, an associate professor in the Department of Sports Science at Brown Medical College in the United States, said that your friends should have a higher fitness consciousness. People with fitness programs and beginners will get better fitness results than those who are practicing alone, and they can support each other and encourage each other to benefit from group responsibility.

6. Multiple sports options

People's enthusiasm for a certain fitness exercise may fade in a few months, so we should learn to control our sports enthusiasm. If you feel that you have no enthusiasm, or can't improve it, just change your form of exercise.

This also helps to maintain a high degree of initiative." Studies have shown that the human body will adapt to a certain form of exercise after a few weeks. This period of time is the "sports cycle", after which it is difficult to harvest again. The effect, unless you make changes.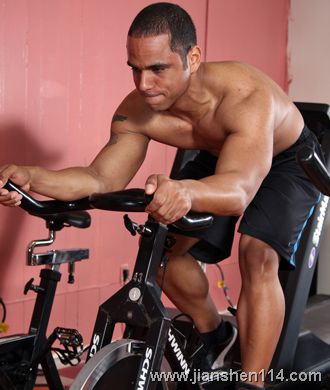 7. Daily exercise

Fitness frequency can affect your fitness stamina more than fitness time or exercise. The American College of Sports Medicine recommends exercising 3-5 days a week. If you can only take 3 days a week to exercise, you should distribute the 3 days evenly to maintain a certain momentum.

8. Set aside time for fitness

Put a timely sticker on your computer, or set an alarm clock to remind you to exercise at a fixed time every day. When you do the same thing at the same time every day, you can gradually develop a habit. Once a fixed pattern is formed, daily fitness will be as important as a company meeting. Studies have also shown that people who exercise in the morning get better results than those who exercise in the afternoon or at night, because people will be more concentrated and more energetic in the morning, you should look for the best fitness time period to get fit. .

9. Develop an alternative plan

Factors that may affect fitness, such as holidays and work schedules, should be considered in advance, and then an alternative plan should be prepared. Write down the way to overcome the "fitness barrier" in the notebook, and you can be prepared whenever you encounter difficulties.

The most important thing is not to give up as soon as you encounter obstacles. "You might think like this, 'I don't have time to go to fitness today, and I can't go on weekends, so I just stop and forget, I will start again next Monday." In fact, you don't have to feel embarrassed because you missed one or two workouts. If you want to learn to accept the facts, you will miss it if you miss it. Just work harder tomorrow."

Finger Pulls

Shenzhen Hongjingyuan Metal&Plastic Products Co., Ltd. , https://www.hjypull.com